A stay at Water Pointe Condos is a win-win for all involved. Whether you stay in the cooler months and cozy up to the warming fireplaces that these condos offer or whether you stay in the South Carolina summers and appreciate fully the beach and ocean waters, these are just the tip of the iceberg when you book a rental condo at Water Pointe.
Offering accommodations with up to three bedrooms and some offering sleeping arrangements for up to nine guests, the rental condos at Water Pointe are plenty roomy to accommodate a larger family. Offering full kitchens with full sized appliances and access to a couple charcoal grills on the premises, providing dinner for the family will be an easy task when you stay at Water Pointe. Many rental condos come equipped with washers and dryers and two bathrooms which makes rooming with your family on your vacation a convenient endeavor. No one should feel crowded with the balcony which extends the living space. You may be tempted to never close the shades since ample views of the Atlantic Ocean and its beauty are ever present as long as the South Carolina sunshine is shining brightly.
With a location in the Windy Hill section of North Myrtle Beach on the oceanfront, days of beach play will flow naturally and effortlessly from these rental condos. A quick jaunt through the beach grass over to the oceanfront and you will experience exactly what the Grand in the Grand Strand stands for. South Carolina beaches stretch out for miles and miles and beckon guests to enjoy the sand and sun which combine in such a lovely way in North Myrtle Beach. Imagine all the family memories that you will create together when you search for buried seashells, dodge the ocean waves during high tide or attempt to catch those side-scurrying sand crabs to no avail. The beach and ocean waters offer up activities that are free and family friendly and they will all be easily accessible when you stay at Water Pointe on the oceanfront.
After full days of play on the sand everyone in your group will appreciate a recharging of sorts and comfortable beds await you in the Water Pointe condos at the end of your busy vacation days. After you sink into their cozy comfort your mind will drift to all the amazing experiences you had that day. A stay at Water Pointe I in North Myrtle Beach sets your family up for sweet memories that last far beyond when the photographs have faded. Why not book a rental condo at Water Pointe and rest in the fact that you can thoroughly enjoy your vacation to the Grand Strand when you book these rental condos for your beach vacation stay. You will be the hero and everyone will thank you for your wise choice. An oceanfront location and easy access to all that an iconic, summer vacation in North Myrtle Beach boasts is a mere click or phone call away. Why not book one of these handsome rentals today!
Property Location
Location: Ocean Front
Area: Windy Hill
4619 South Ocean Blvd
843-273-1368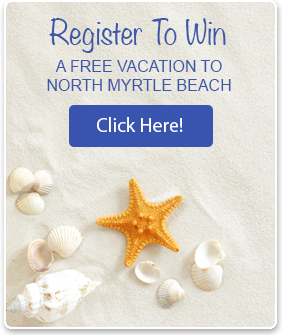 Disclaimer
Elliott Beach Rentals is not affiliated with onsite management or the HOA of this complex.